The COTTAGE
(Main building; two levels)
FASHIONS, HOME DECO
R, and FUSION™ Mineral Paint
Women's 0-2X, Maternity, Young Mens

Current styles, better brands

Casual, athleisure, business casual, and dressy.

Authentic designer handbags (never a knock-off)

Jewelry, accessories and gift items

Swan Creek Soy Candles

Evelyn's Elegant Edibles

Unique home decor, household and books

Full line of Fusion™ Mineral Paint
Want to make money on things you no longer love? Click HERE!
Learn more about Cottage After Hours, Consignment Shop Bus Tours and Paint it Beautiful Workshops HERE!
Ready to update your furniture or kitchen cabinets? Visit our Fusion™Mineral Paint page!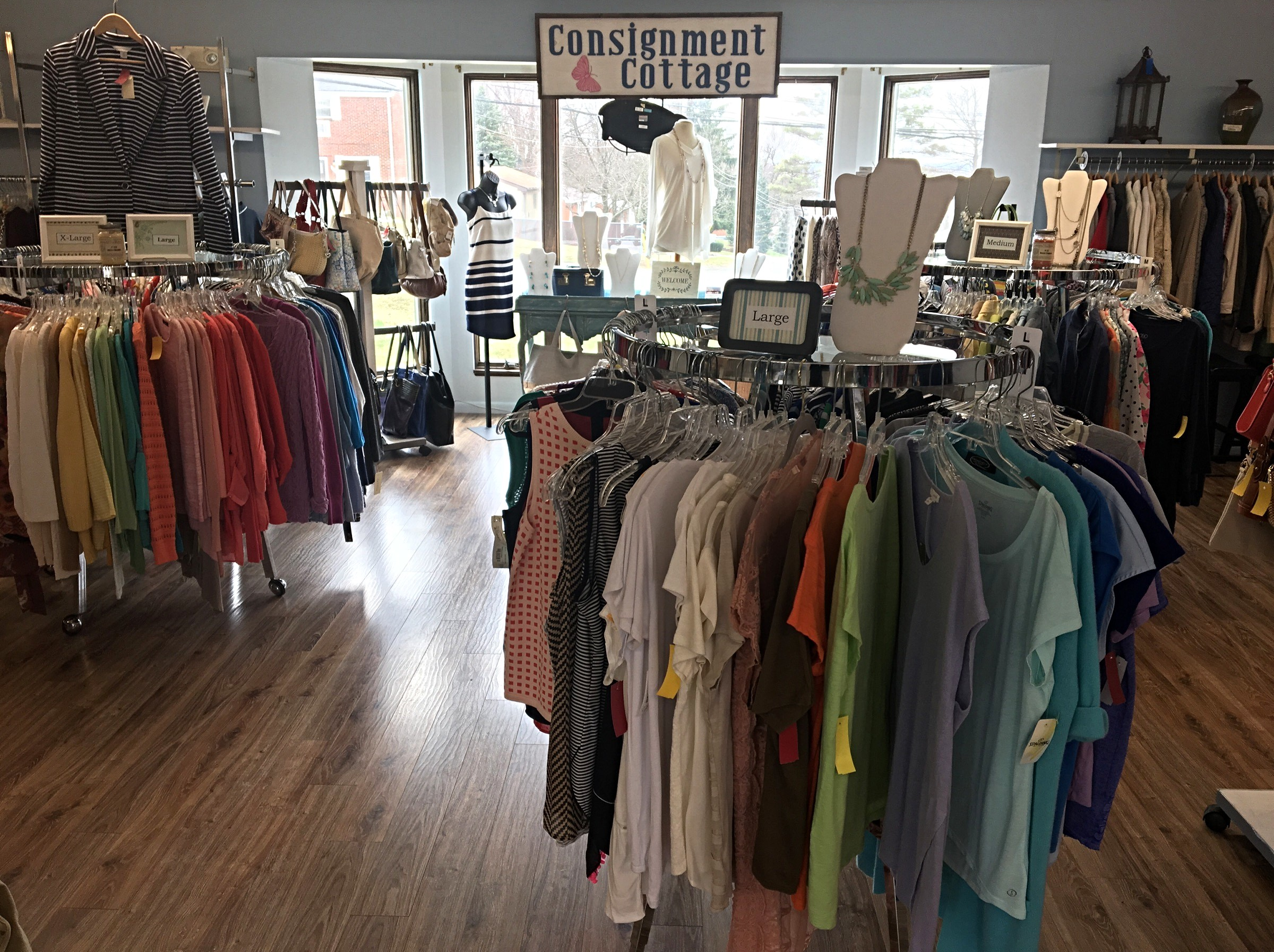 The FURNITURE BARN
(at rear of property)

Traditional, Farmhouse, Contemporary, Vintage, Industrial and Mid-century modern styles

Handpainted and/ or Repurposed pieces

Project Pieces for DIY! Remember to check out Fusion™ Mineral Paint while you're here.

Price points for all budgets
No time to visit today? Browse our Online Showroom where we feature most (not all) of our furniture selections. Call to hold a piece for 24 hours!

Looking to Consign or Sell Furniture? Click here for How to Consign and send picture to contactus@shopconsignmentcottage.com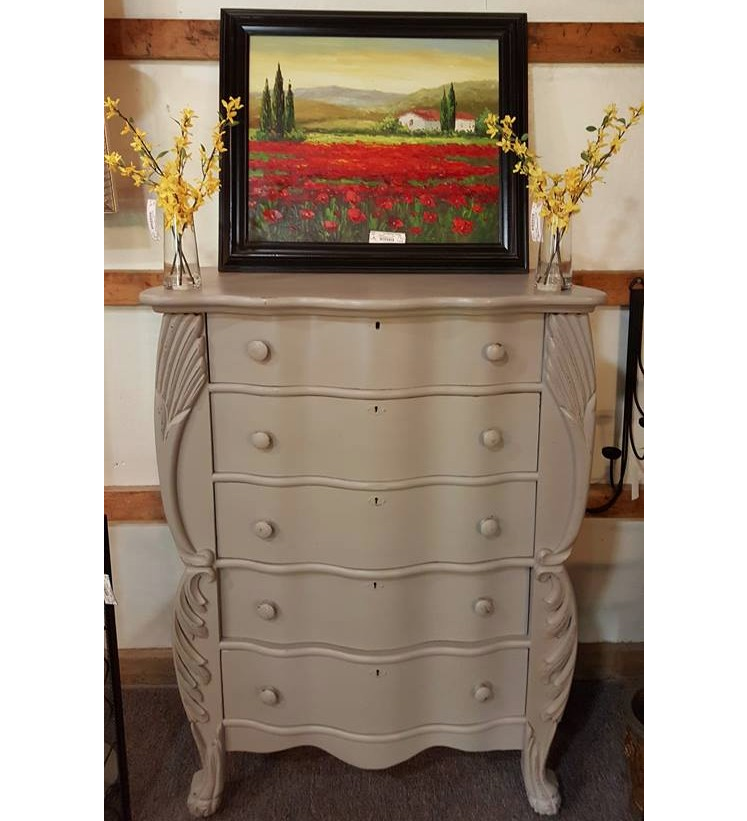 The GARDEN SHED
(next to The Cottage)
Visit our little blue shed Spring thru Fall for unique garden decor, planters; occassionally even annuals and perennials to brighten your yard or deck.